INTEGRATED & INTELLIGENT SOLUTIONS
Video wall monitoring center is well-known and widely used for all kinds of surveillance environments, including building security, public protection, intelligent transportation, educational fields and government.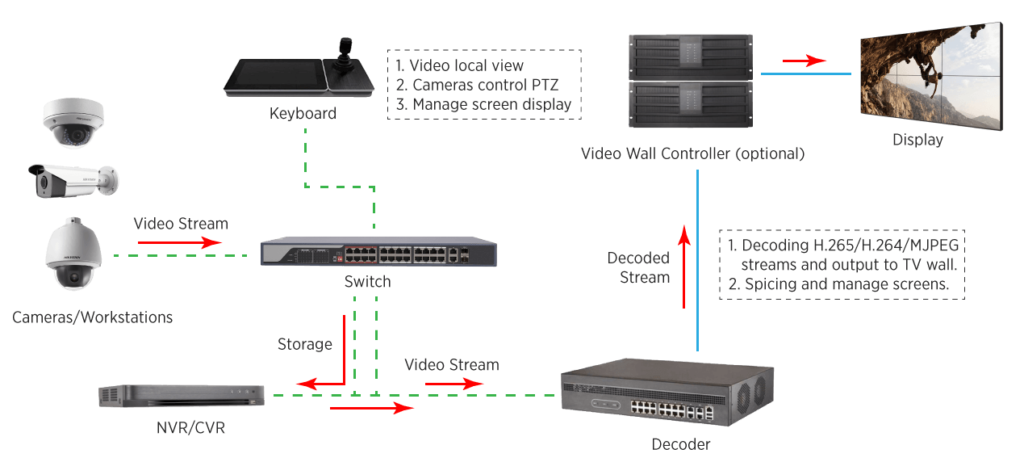 Video wall LCD display unit adopts an ultra-narrow panel technology with bi-side seam as only 3.5 mm. It is designed for industrial display with LED backlight, high light and low light. High-quality LCD display units are provided with a full range of size: 46 inch and 55 inch. In addition, a wide selection of mounting bracket is presented for customers: modular bracket, wall mount bracket, and other brackets.
HD Decoder supports multiple compression standards such as H.265, H.264, MPEG, etc.. Customers can choose the specific model according to their own requirements. The decoder has powerful decoding function and good software compatibility with a stable and reliable operation.
Video wall controller supports the splice and display of max. 72 screens, opening window and window roaming, signal input of up to 92 channels, and the signal input via BNC, VGA, DVI, HDMI, SDI, YPbPr, HDTVI, DP, etc..