INTEGRATED & INTELLIGENT SOLUTIONS
People Counting is used to calculate the number of people entered, left or passed by a certain configured area and generate daily, weekly, monthly annual reports for analysis. They are widely used by retail establishments, buildings or stations to measure the effectiveness of marketing campaigns or traffic flows.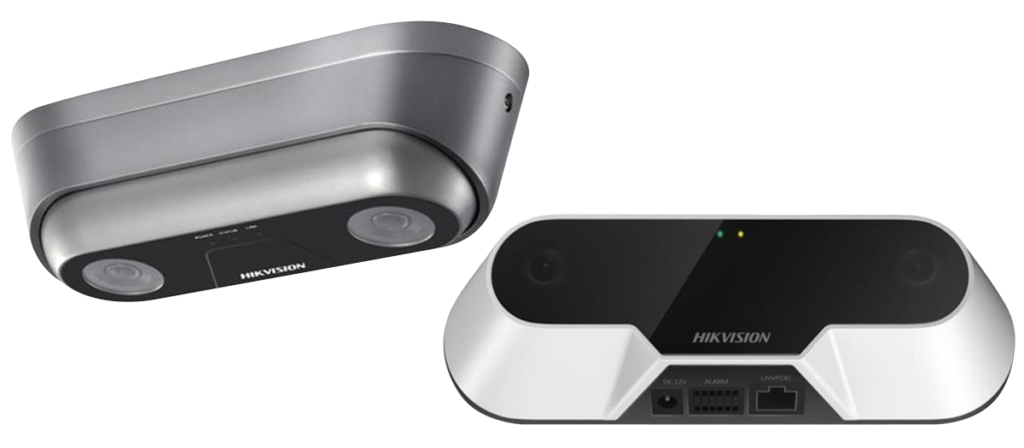 The dual-lens people counting camera is a self-developed technology that is mainly based on binocular stereo vision and aims at providing the people counting solution to the commercial industries. The camera exceeds 97% more accuracy of detection, small compact design, easy configuration and better anti-interference ability.
Dual lens image combination. Every object in the image has X, Y and Z axes coordinates. The Z-axis coordinate represents height, which prevents the interference from other objects.
Enter quantity adds 1 if one target appears in A region, crosses the yellow line, and then disappears from B region. On the contrast, Exit quantity adds 1. If targets just pass through A region, then pass by quantity will increase.
Based on the height information in the 3D axis, the target height should be in the range of the human height, thus filtering the interference of the cart, baby carriage, etc.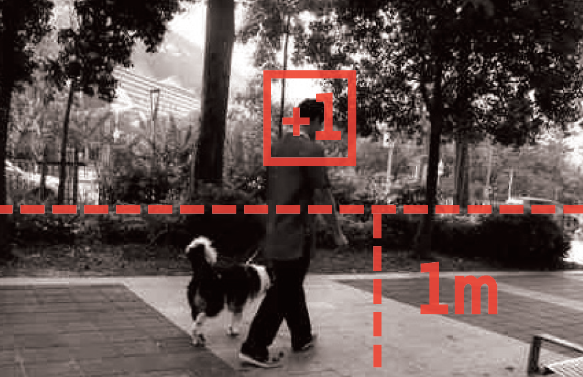 The camera can focus on a target and track it until it disappears in the image, thus effectively filtering the repeated count of the loitering target.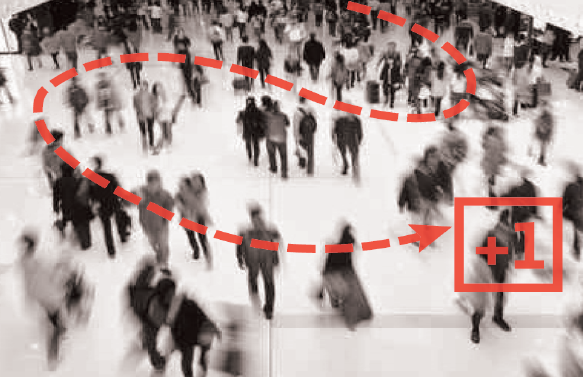 The camera built-in flash storage, no extra MicroSD card is required. When the network is disconnected, the counting data will be stored in flash last for 416 days, camera will upload the data to NVR once the network is re-connected.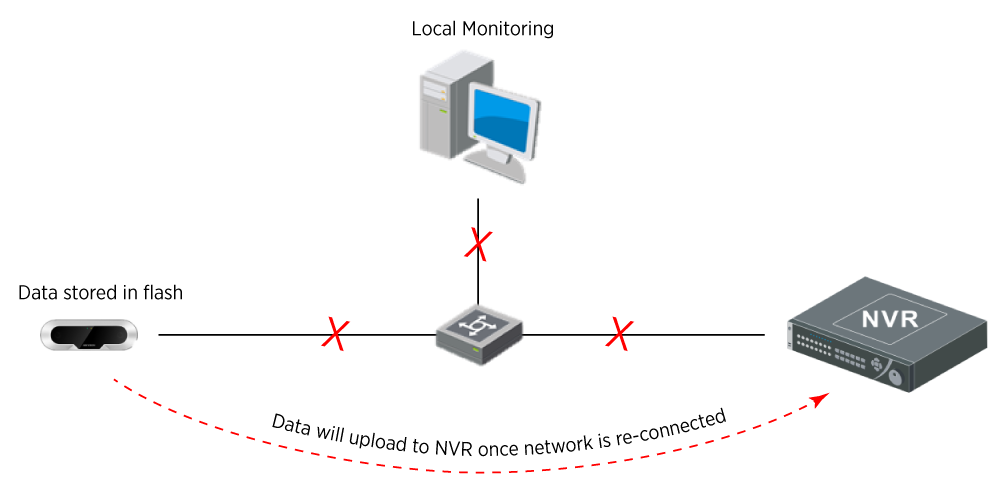 Daily, weekly, monthly, annual data(people entered, exited, passed by) can be showed as table, bar or line chart, and table charts can be exported as excel file.