Video Analytics
SecurOS™ Auto License Plate Recognition (LPR/ANPR)
SecurOS™ Auto License Plate Recognition (LPR/ANPR)
The SecurOS™ Auto License Plate Recognition (LPR/ANPR) solution provides a number of unprecedented advantages for users, including the ability to accurately capture license plate information at 155 mph (250 km/h) and in all kinds of weather conditions, including fog, rain, and snow.
SecurOS™ Auto uses advanced deep learning and template-based algorithms to provide pinpoint accuracy that distinguish letters from numbers, so that, for example, an "8" is not mistaken for a "B", a crucial advantage, particularly in situations when one has only milliseconds to get it right.
SecurOS™ Auto supports license plates from most countries worldwide, has both low and high-speed options, supports multi-lanes with 1 camera, and many more features. SecurOS™ Auto integrates easily with third party parking management or smart roadway systems, as well as legacy security equipment and external databases.
Determines the average speed and direction of the captured vehicles in the scene
Identifies the origin to the captured license plate
Captures the vehicle license plate number
Indicates the place, time and date of capture
Software Based Vehicle Detection
Built-in vehicle detection algorithms so sensors are not required to detect license plates
Multi-Lane Support
System can detect plates from multiple lanes with just one camera
Advanced Algorithms
Advanced deep learning and template-based algorithms provides pinpoint accuracy
International Plates Support
Recognizes license plates from US and most other countries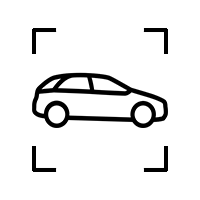 Low / High-Speed LPR Engines
Both Low-speed and High-speed options are available for greater flexibility
Fixed / Mobile Versions
Fixed (on stationary structures) and Mobile (on/in vehicles) versions available
SECUROS AUTO USER INTERFACE